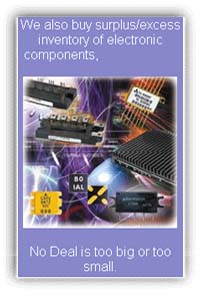 Co.Name£ºIcwindows Electronics HK CO.,Limited
Tel£º+0086-755-83753525
Fax£º+0086-755-83754009
Email£ºInfo@icwindows.net
Address£ºRoom 20-D Foreign trade building£¬Fuhua Road£¬FuTian District,ShenZhen£¬GuangDong£¬China
Code£º518033
Name£ºHoward Tsai

Winbond preps 80nm DRAM production in 2Q07
Icwindows Electronics HK CO.,Limited | 2007Äê2ÔÂ6ÈÕ
Hans Wu, Taipei; Esther Lam, DigiTimes.com [Monday 5 February 2007]


While seeing consistent financial improvement, Winbond Electronics is preparing for the production of trench-structure DRAM on 80nm node in the second quarter, according to the company.

With Winbond being a foundry partner with Germany-based Qimonda, Daniel Wong, president of Qimonda Asia Pacific, previously commented that migrating to 80nm, instead of 70nm like most major DRAM makers, is the most effective solution for Winbond since the chipmaker could still utilize its present 90nm equipment but obtain a 20% increase in output.

Winbond company general manager In-Shek Hsu was cited by a Chinese-language Commercial Times report as highlighting that the additional budget to migrate from 90nm to 80nm is not considerable but that it will expand output by over 10%. The company regards the migration to 80nm as most suitable in terms of budget and output considerations.

Pior to the advancement to 80nm, Winbond said it anticipates conversion to the 90nm node will be completed in the first quarter of 2007, Hsu indicated. The company recorded a total monthly capacity of 25,000-26,000 12-inch wafers in January 2007, according to company's management team.

Winbond anticipates that 90nm production will account for 35% of the company's quarterly sales in the first quarter of 2007, up from 19% in the fourth quarter of 2006, while the proportion of sales for 0.11-micron is planned to reach 39% in the first quarter of 2007.

In regard the capital expenditure (capex) for 2007, Winbond will reduce its capex from NT$21.7 billion in 2006 to NT$8.4 billion in 2007 since there is no critical expansion in 2007.