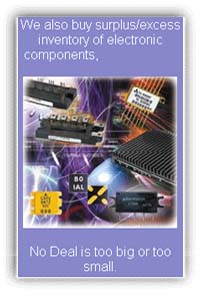 Co.Name£ºIcwindows Electronics HK CO.,Limited
Tel£º+0086-755-83753525
Fax£º+0086-755-83754009
Email£ºInfo@icwindows.net
Address£ºRoom 20-D Foreign trade building£¬Fuhua Road£¬FuTian District,ShenZhen£¬GuangDong£¬China
Code£º518033
Name£ºHoward Tsai

Asustek eyes NT$750 billion in revenues in 2007
Icwindows Electronics HK CO.,Limited | 2007Äê2ÔÂ6ÈÕ
Yen-ting Chen, Taipei; Steve Shen, DigiTimes.com [Monday 5 February 2007]


Asustek Computer aims to boost its consolidated revenues over 38% to NT$750 billion (US$22.8 billion) in 2007, announced chairman Jonney Shih, at the company's annual banquet on February 3, 2007.

Previously, in January 2007, Jonathan Tsang, president for sales and marketing at Asustek, indicated that the company was considering separating its OEM/ODM and own-brand product units due to the company's success in marketing its Asus-branded products. However, market sources now note that the high revenue growth target indicates the plan is unlikely to be implemented, at this time, since such a separation would make it impossible for the company to achieve its goal.

In related news, Asustek aims to ship 68 million motherboards, 15 million graphics and TV cards, and nine million notebooks in 2007, according to a Chinese-language Commercial Times February 5 report.