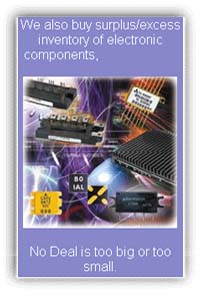 Co.Name£ºIcwindows Electronics HK CO.,Limited
Tel£º+0086-755-83753525
Fax£º+0086-755-83754009
Email£ºInfo@icwindows.net
Address£ºRoom 20-D Foreign trade building£¬Fuhua Road£¬FuTian District,ShenZhen£¬GuangDong£¬China
Code£º518033
Name£ºHoward Tsai

PC graphics shipments up over 5% on year
Icwindows Electronics HK CO.,Limited | 2007Äê2ÔÂ6ÈÕ
Press release, February 5; Eric Mah, DigiTimes.com [Monday 5 February 2007]


Approximately 83.5 million PC graphics devices shipped from major suppliers in the fourth quarter of 2006, a surprisingly small 0.9% increase from the prior quarter and a 5.1% increase over the same period the previous year, according to estimates from Jon Peddie Research (JPR).

"Overall, we didn't see the big bang in 4Q this year everyone had hoped for," says Dr Jon Peddie, president of JPR. "But, the mobile market is on fire, growing 13% this quarter and an astonishing 34% year-to-year. Nvidia is the big success story in that segment with the most growth, two quarters in a row."

The desktop graphics segment saw shipments decline by 4% from the third quarter to the fourth quarter of 2006 and shipments shrink 4.2% on year. Desktop integrated graphics processor (IGP) shipments dropped 2.9% sequentially (the second consecutive quarter of decline) and decreased 1.5% annually. Discrete desktop dropped by 6% on a quarterly basis and 8.9% on year.

The mobile graphics segment saw quarterly shipments rise a dramatic 13.8% and grow 34.1% on year. Mobile IGP shipments drove growth in the notebook market in the second quarter 2006 with 13% increase in shipments during the period, and discrete mobile shipments grew a stunning 16.2% during the quarter and jumped 24.2% compared to the same period in 2005.

"The laptop market has moved to the large-screen, multimedia usage model," says Peddie. "Now the criterion for performance is being able to play a full-length movie on one battery charge."

JPR estimates that a record 25.8 million mobile graphics devices shipped in the fourth quarter of 2006, 19.7 million of which were IGP chipsets for notebooks. Mobile IGPs claimed a commanding share of 76.3% in the mobile graphics market, up 13% from the prior quarter and up a dramatic 37.6% from the same period a year ago. Intel led the mobile graphics market with a 49.8% share (down from 51.4%), AMD dropped to a 23.4% share, and Nvidia jumped with a 22.9% market share gain for the quarter. SiS and VIA saw declines in market share.

In the discrete mobile segment, AMD saw shipments decline on a quarterly basis while Nvidia saw shipments increase sequentially. Nvidia grew discrete mobile segment share from 53% in the third quarter of 2006 to 59.1% in the fourth quarter. AMD's segment share fell from 47% in the third quarter of 2006 to 40.9% in the fourth quarter.

"Timing is everything in the mobile market," says Peddie, "and Nvidia had its mobile parts lined up and ready to ship with Intel's recent laptop rollout."

JPR estimates that approximately 57.6 million desktop graphics devices shipped in the fourth quarter of 2006. Overall, Intel held at 31.8% of the desktop graphics market, AMD increased to 22.8%, while Nvidia declined to 31% market share. In the discrete desktop segment, Nvidia also declined, to 53.8% share, and AMD grew to a 46.2% share during the period.

In the overall PC graphics market, Intel saw a flat quarter in graphics shipments in the fourth quarter 2006, but was still the largest supplier of PC graphics devices worldwide. Nvidia remained the second largest supplier in the fourth quarter but with a minor 0.3% sequential decline in shipments and decreased market share. AMD, the third largest, reduced the gap with Nvidia with a 3% sequential increase in shipments and increased market share.