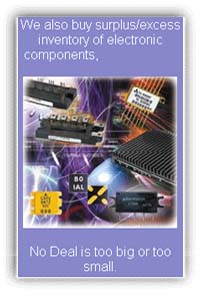 Co.Name£ºIcwindows Electronics HK CO.,Limited
Tel£º+0086-755-83753525
Fax£º+0086-755-83754009
Email£ºInfo@icwindows.net
Address£ºRoom 20-D Foreign trade building£¬Fuhua Road£¬FuTian District,ShenZhen£¬GuangDong£¬China
Code£º518033
Name£ºHoward Tsai

MSI considering motherboard maker alliance
Icwindows Electronics HK CO.,Limited | 2007Äê2ÔÂ6ÈÕ
Yen Ting Chen; Joseph Tsai, DigiTimes.com [Monday 5 February 2007]


Micro-Star International (MSI) president, Hsiang Hsu, stated at the company's annual banquet, held on February 3, 2007, that motherboard makers in Taiwan have the opportunity for increased profitability, if they are willing to cooperate with each other. MSI may be looking to form alliances in the future, even with motherboard makers that are not running the same business plan as the company, Hsu said.

MSI hopes to achieve more than 50% growth in its notebook and consumer electronics (CE) products, and to increase growth more than 30% in the channel during 2007, Hsu also revealed. MSI will achieve this growth through the expansion of related devisions in the company. In the end, MSI will extend and shift its business to a higher level, similar to that of the leading motherboard maker, Asustek, said Hsu.

Responding to the talks of an alliance, sources in the motherboard making industry pointed to Gigabyte United Incorporated ¨C a joint venture established between Asustek and Gigabyte Technology ¨C as the first case of a successful alliance between motherboard makers. However, if MSI were to partner with these companies, the alliance between the three may be considered a monopoly, the sources noted.