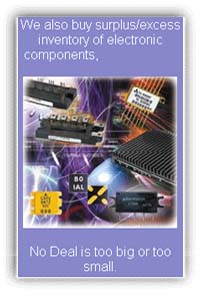 Co.Name£ºIcwindows Electronics HK CO.,Limited
Tel£º+0086-755-83753525
Fax£º+0086-755-83754009
Email£ºInfo@icwindows.net
Address£ºRoom 20-D Foreign trade building£¬Fuhua Road£¬FuTian District,ShenZhen£¬GuangDong£¬China
Code£º518033
Name£ºHoward Tsai

BenQ 4Q06 losses could be higher than expected
Icwindows Electronics HK CO.,Limited | 2007Äê2ÔÂ6ÈÕ
Daniel Shen, Taipei; Steve Shen, DigiTimes.com [Monday 5 February 2007]


BenQ's losses for the fourth quarter of 2006 could be higher than expected due to the appropriation of 80 million euro (US$61.5 million) for two-year after-sale services committed to handsets sold by BenQ Mobile, according to Eric Yu, senior vice president for finance at BenQ.

While BenQ has not yet made public its financial reports for the fourth quarter 2006, analysts at Taiwan securities houses have estimated that the company may book a non-operating loss of NT$6-8 billion (US$182-243 million).

With a higher-than-expected amount of non-operating losses, BenQ will continue operating in the red after taxes in the fourth quarter, after posting a net loss of NT$19.72 billion in the first three quarters of 2006, the analysts indicated.

For all of 2006, BenQ's net losses could top as much as NT$26 billion, or NT$10 per share, the analysts added.

In related news, BenQ has officially separated its corporate structure into three business groups ¨C the integrated manufacturing services business group (IMS), the digital media business group (DMG) and the mobile communication business group (MCG), with the IMS group likely to be spun off to form a subsidiary, Yu said.

The IMS may bring in other strategic partners in the second half of 2007 at the earliest, according to BenQ chairman, KY Lee.

Meanwhile, BenQ plans to launch 14 new handsets in 2007, with 3G models to account for 40% of the planned new handsets, sources at BenQ have revealed.