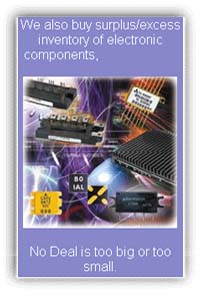 Co.Name£ºIcwindows Electronics HK CO.,Limited
Tel£º+0086-755-83753525
Fax£º+0086-755-83754009
Email£ºInfo@icwindows.net
Address£ºRoom 20-D Foreign trade building£¬Fuhua Road£¬FuTian District,ShenZhen£¬GuangDong£¬China
Code£º518033
Name£ºHoward Tsai

Sony reportedly to launch 37-inch LCD TV in 3Q
Icwindows Electronics HK CO.,Limited | 2007Äê2ÔÂ6ÈÕ
Max Wang, Taipei; Emily Chuang, DigiTimes.com [Monday 5 February 2007]
Sony intends to roll out a 37-inch LCD TV in the third quarter of 2007 with the Asia-Pacific region being the initial market, according to market sources.

Sony is likely to source LCD TV panel from Taiwan's AU Optronics (AUO) and Chunghwa Picture Tubes (CPT), said the sources, adding that the order of the 37-inch TV will be placed with Wistron.

Major LCD TV lineups from Sony currently include 32-, 40-, 46-, 52-, and 70-inch models.

Saying that it cannot ignore European demand for smaller LCD TVs, Samsung started marketing 37-inch LCD TVs in Europe during the second half of 2005, the sources indicated. The LCD TVs use panels from AUO and CPT since Samsung has no sixth-generation (6G) plant, according to sources at the panel makers.

Sony and Samsung jointly develop TFT LCD panel production through its joint venture, S-LCD. Targeting 40- and 46-inch panels, S-LCD's 7G (1,870¡Á2,200mm) plant will increase monthly capacity to 90,000 glass substrates in early 2007, up from 75,000 in July 2006, the company stated in late 2006.

S-LCD will aim to produce 50-inch class TV panels for its new 8G (2,200¡Á2,500mm) plant with production starting in June 2007, the company indicated.